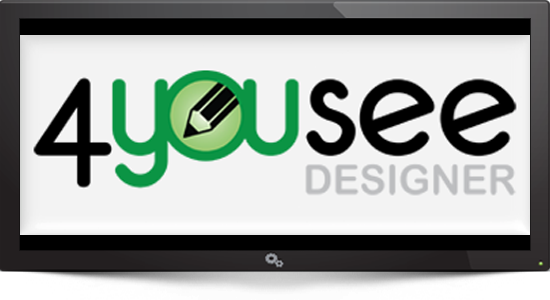 4YouSee Designer
It has never been easier to create your own digital signage content! You do not need any programming skills, nor need to use complex graphical design tools. Just choose your background, drag the objects around and build your own clip in a few minutes. It is easy even when you have never created anything in digital media.
4YouSee Designer is powered by HTML5. This does not mean that you have to know how to use it, but it means that your content will be compatible in iPhones, iPads and any Android device.
4YouSee Designer stands out as a gratifying novelty in DOOH media. It is fun to use, and combines practicality and performance. 4YouSee Designer has a friendly and engaging interface, producing high quality content in minutes. Everything right from your web browser without the need for downloads or complicated installations.